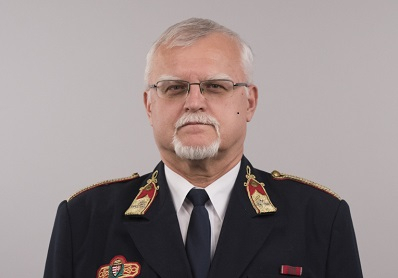 Foundation ceremony of integrated national disaster management organization also started a new era for the Disaster Management Training Centre which structurally functions within the National Directorate General for Disaster Management of Ministry of Home Affairs.

Besides, effecting the life quality, the changes impact on the general training and educational system. Both the function and the educational topics of our school also have to follow the new regulations. Fitting the governmental program which aims at increasing the public security, the training structure for fire safety, civil protection and disaster management operational staff is in the process of updating in the framework of integrated interior training. Significant steps are taken to develop the integrated modular training system for Law Enforcement Agencies.

As the independent Disaster Management Institute within National Public Service University starts operating, the training structure will be fortified. Our hopes come true when a modern, West-European style Disaster Management Training Centre is designed. Due to its modern location and technical equipment the new institute will efficiently carry out the missions of basic training, advanced training and leaders' training in the long run.

Obviously, our school has to meet the new requirements. The new regulation expects our institute to increase the standard of training and education. In the rapidly changing world Hungary increasingly needs experts and specialists who are highly qualified and exercised in emergency prevention in order to raise industry safety, manage and control intervention and relief operations in case of catastrophe.

All in all, the main responsibility of Disaster Management Training Centre hasn't changed. The institute has to provide training of high standard for the staff of Disaster Management and Civil Protection Service, to prepare the operational crew how to respond the various challenges in the increasingly dangerous global world. Besides, the institute has to train and prepare the fire-fighters how to professionally use and handle the modern, high-value technical equipment.
 

Col. Dr. Antal PAPP
Director